Are you thinking of listing your home and making a move this spring? Do you know how vital it is to have professional photographs online that make home buyers click on listings that they may have otherwise overlooked? We employ professional photographers who have researched and developed attributes for photographs that do just that. Here are some simple tips that you can employ to be ready when the photographer arrives and for each showing too!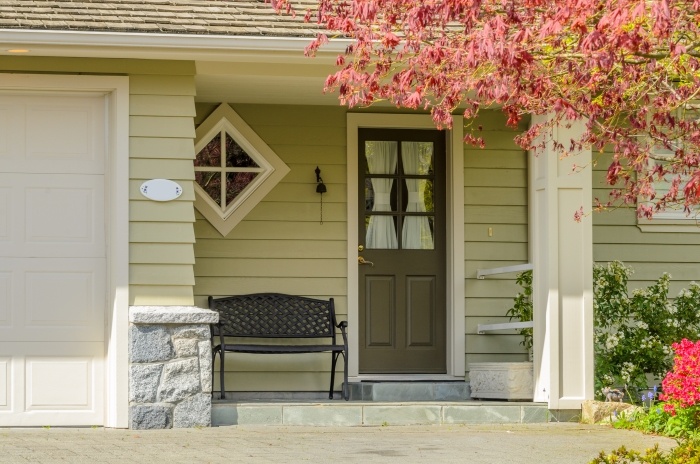 Outside your home:
Clean up and clear out. Do not have parked cars in the driveway that can be seen in the photographs. Remove boats, bicycles, trash cans, garden hoses, empty pots or pots with dead plants and any alarm company signs, etc. Your landscape should look like a model home with no sign of your family present.
Your yard should have all limbs and leaves removed with patios, decks and porches swept clean and preferably pressure washed. If you have furniture, make sure your patio cushions are clean and neatly arranged. Make the space inviting yet simple. If your grill is clean, remove your grill cover, especially if the grill is built-in and will be staying with the house. Sorry, but if the grill is staying and needs cleaning, please clean it! Also, if you have a pool make sure it is clean and the cleaner/Polaris is pulled out and stored. Your home needs to appear as if everything has a place and is in it.
Inside your home:
Make your interior as open and light as possible by opening all curtains and blinds and turning on all lights. Makes sure your have matching bulbs (daylight v soft white) in all your lamps and light fixtures and of course make sure that your windows are clean. Are you sensing a pattern here?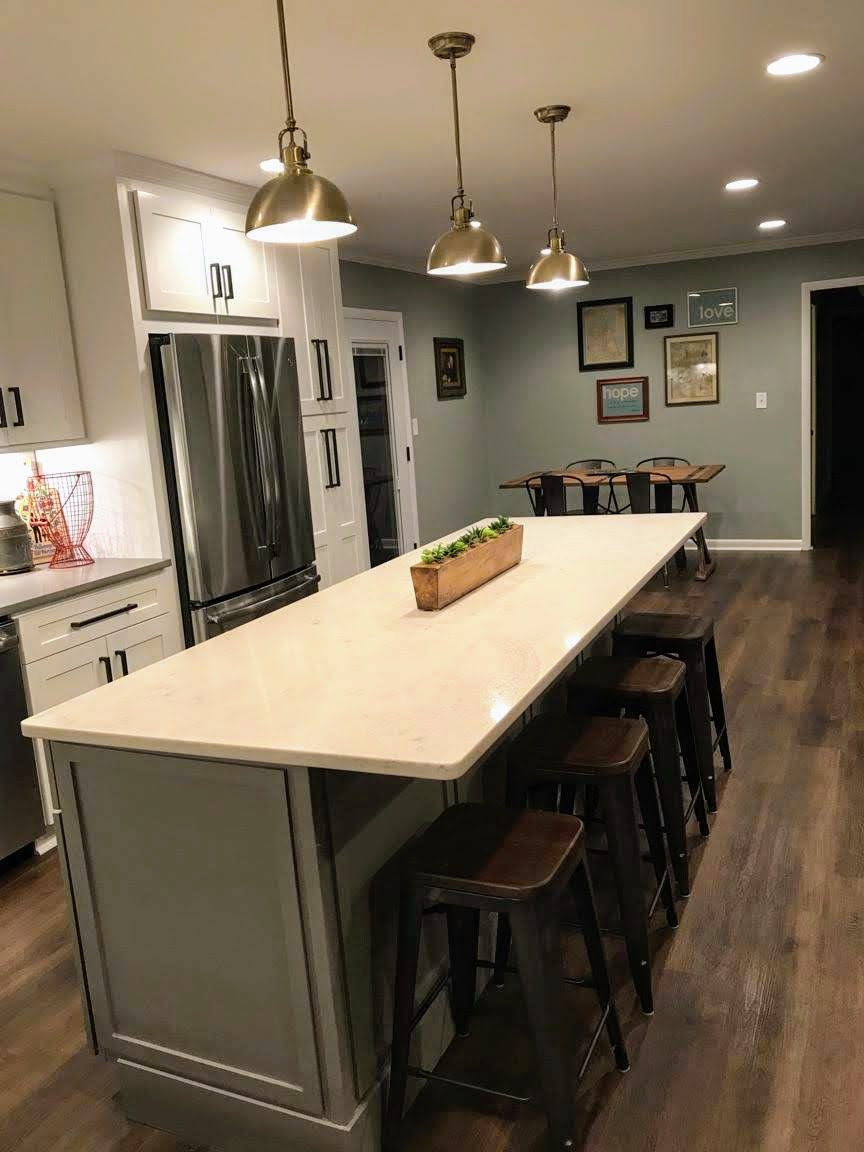 In your kitchen make sure that your counters are cleaned off of all soaps, sponges, racks, dishes, food, etc. Remove all those cute magnets from the front of the fridge, hide your trash can and yes, remove your adorable towels from the handles of the appliances. Your buyers need to see your beautiful appliances. Also, if you have throw rugs that are covering your tile floors or wood floors, remove those too.
In your bathrooms make sure you remove all personal items from the countertop including razors, toothbrushes, toothpaste, lotions, perfume, personal photos, etc. From the shower remove body wash, shampoo, sponges, etc. A good way to accomplish and still be able to use your bathrooms is to buy a couple of baskets or plastic bins, one for the shower and one for the vanity and put everything you use daily in there. When finished store it either in your closet or underneath your sink so that when you leave in the morning your bathroom is ready to show. Again if you have throw rugs take them up too so that your buyers can see the floor they will be buying.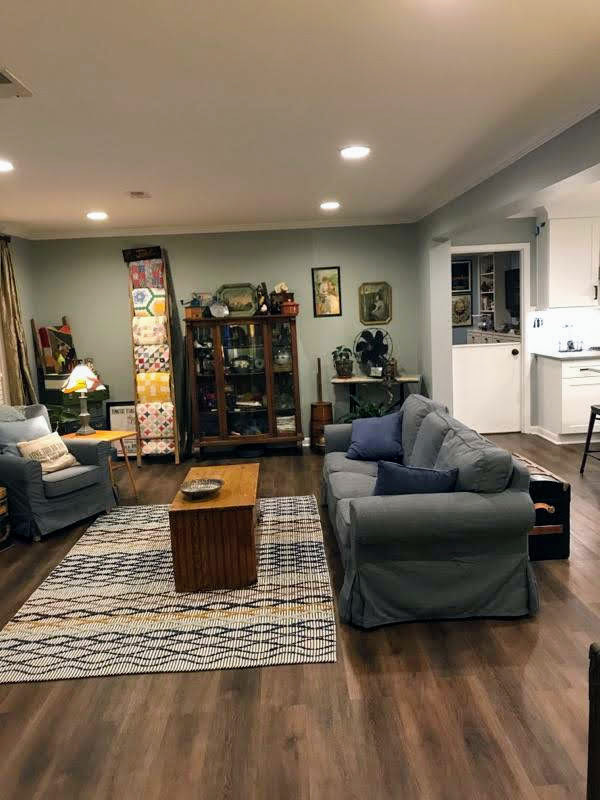 Common areas of your home:
If you have pets you will need to hide pet beds and food bowls and remove them for pictures and showings. They can be left in a crate in the garage or taken with you. Buyers sometimes don't want to think about Fido living in their future home and they certainly do not want to smell them. I can't tell you how many times I have had a buyer turn to me and say "they must have a dog" as soon as we walk into the front door. That is a bad start to a showing. In the alternative, I have walked through an entire house and then walked into the garage and been completely surprised that there was a crated animal because there was no smell in the home at all. That is what you are trying to achieve.
Other pointers:
Hide cords for electronics as best you can. They do not look good in pictures and just demonstrate to buyers that there are not enough outlets or there is not a great furniture layout. If you have to, unplug TVs or other appliances where plugs are not closeby and can be hidden. Clean mirrors and shower doors, make sure all rooms have good lighting, put all remotes in a drawer and make sure items hidden under beds are not showing for pictures and showings. If you have lots of items in all your closets, you will need to clear some of that out. Buyers need to see that there is ample storage space in the home, not wonder where they will put their belongings. So again, the main idea here is CLEAN and simple and let the buyers see what they are buying, the floors, windows, walls, appliances, not your belongings. If you keep that in mind, you will have a quick sale and be able to move on to your next chapter. Hope this helps!